I feel ya...
I'm Ashli. I'm the mom of an almost 2-year-old, wife, business owner, certified health coach, qualified personal trainer, and weight management consultant.
After giving birth to my son, I faced the (somewhat daunting) task of losing my postpartum baby weight and regaining my health and fitness. My pregnancy had been incredibly challenging, with severe sickness, constant IV's, bedridden and the loss of my fitness and muscle.
As someone who holds multiple qualifications in the health and fitness industry, I have always valued my health and knew I had the tools and knowledge to meet my new health and fitness goals.
However, it was very easy to be tempted by fad diets, weight loss pills, wraps, etc. When those things promise fast, easy weight loss, why would anyone choose another route?
Because they're not sustainable...
How long do you really think your body can go without healthy carbohydrates? And just because it "can" does that mean it "should?"
How long do those wraps last? Are they doing anything for your internal health? Your organs...?
And let's not even get started on weight loss pills...
Introducing my whole foods based 7-Day Meal Plan and Weight Loss Jumpstart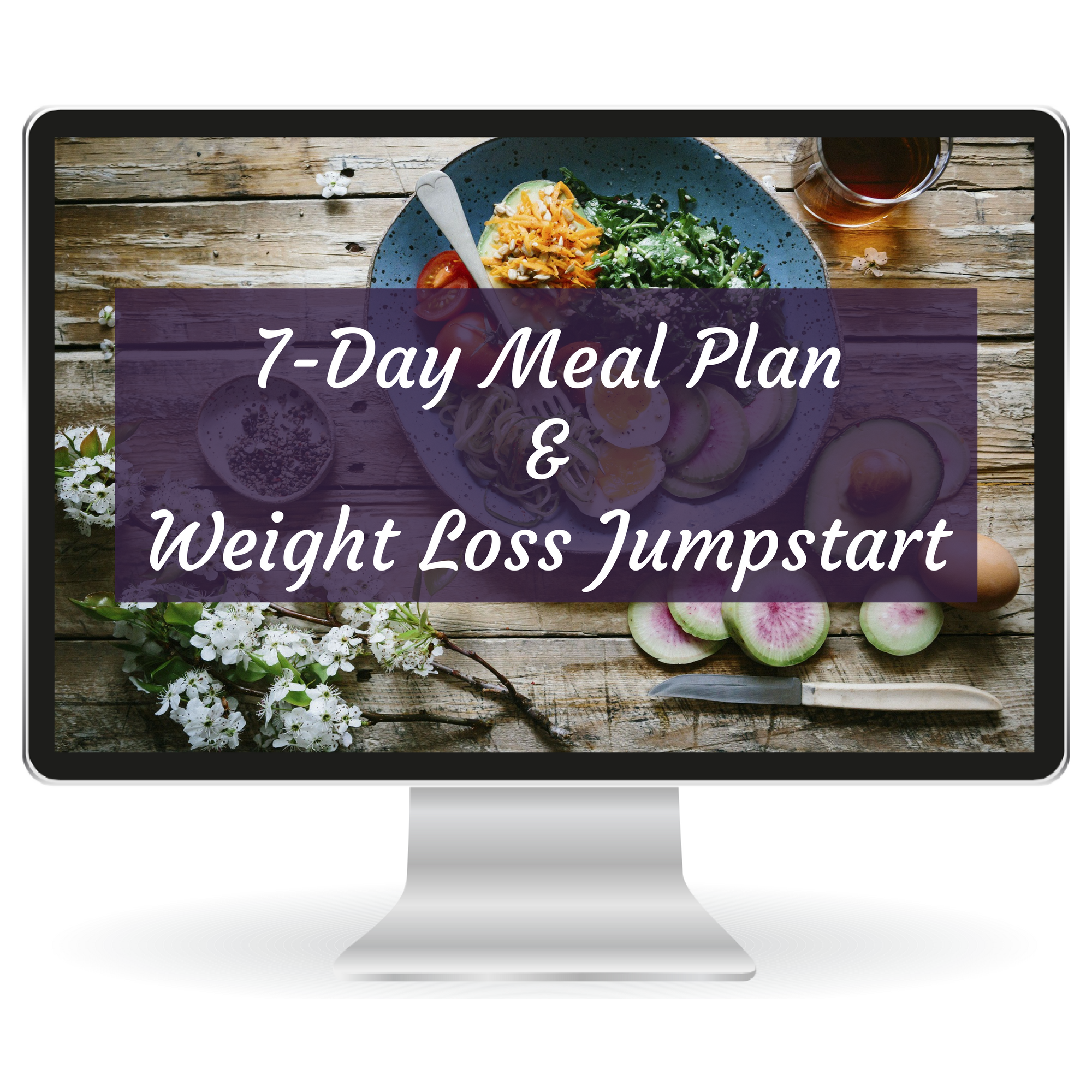 Check out the course curriculum below to see what's included: